INDIAN CREEK CAMPGROUND & DAY USE AREA
WELCOME TO NATURE AT IT'S FINEST
Nature up close and personal, the way it was meant to be experienced. That's what Indian Creek is all about. We are located in the heart of Smith County where you'll find the best of everything the outdoors have to offer... camping, fishing, swimming, hunting and of course beautiful scenery.
ENTERTAINMENT
We are fortunate to have some of the best talent around performing every Saturday night. We have Guy Harden, who was a regular on "The Ralph Emery TV Show" and has toured with many stars, too numerous to mention. Also special guest appearances by some of Guy's friends, like Razzy Bailey. Come out and enjoy the styling of Guy and friends, and the Karaoke. Join your neighbors and sing at the covered pavilion. All pickers & singers welcome to join the fun, or just relax under the stars and listen.
Remember you too can be a star. Just come out and join the party. We look forward to seeing and hearing you, soon.
For the best the outdoors has to offer, make your next stay at Indian Creek where you can enjoy natural beauty at it's best.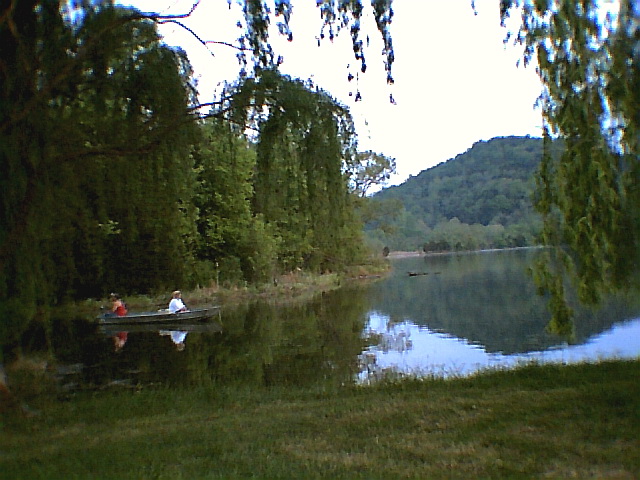 2017 UP COMING EVENTS
APRIL2017 THRU OCTOBER 2017 ~ LIVE MUSIC & KARAOKE EVERY SATURDAY NIGHT
APRIL 2017 THRU OCTOBER 2017 ~ MOVIE NIGHT ON SUNDAY NIGHTS DURING HOLIDAY WEEKENDS AND SPECIAL EVENTS
MAY 6, 2017 ~ INDIAN CREEK'S KENTUCKY HOBBY HORSE DERBY
JUNE 17, 2017 ~ TASTE AROUND THE WORLD
JULY 29,2017 ~ HAWAIIAN OLYMPICS
AUGUST 19, 2017 ~ 5TH INDIAN CREEK'S DUCK TAPE BOAT RACE
OCTOBER 7, 2017 ~ 14TH ANNUAL CAMPFIRE CHILI COOK-OFF
OCTOBER 28, 2017 ~ HALLOWEEN AT INDIAN CREEK
Check out our What's New Page for more information on the above mentioned events.
INFORMATION
For information and reservations call 615-897-2233
Guess Who is a Friend of Indian Creek ? ? ?
Just look in the mirror and I'm sure you will be able to guess.